After recently testing PocketShip in the water for the first time, there were a few minor issues to address with drain holes and the battery storage compartment and hatch locks.
So we took the boat back out and fixed those. We also added a few cleats that arrived in the mail. And we mounted the outboard trolling motor better (although still temporary) for a first test.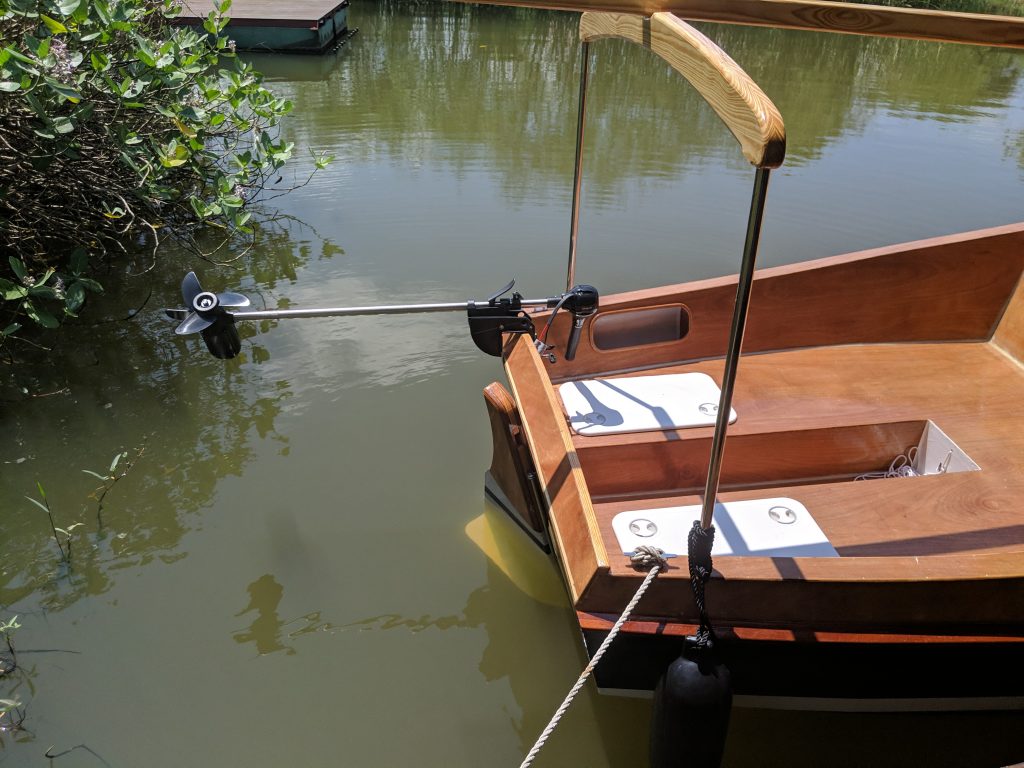 Our little pond is much too small to test the sailing setup, but barely large enough to do some figure 8's under motor power.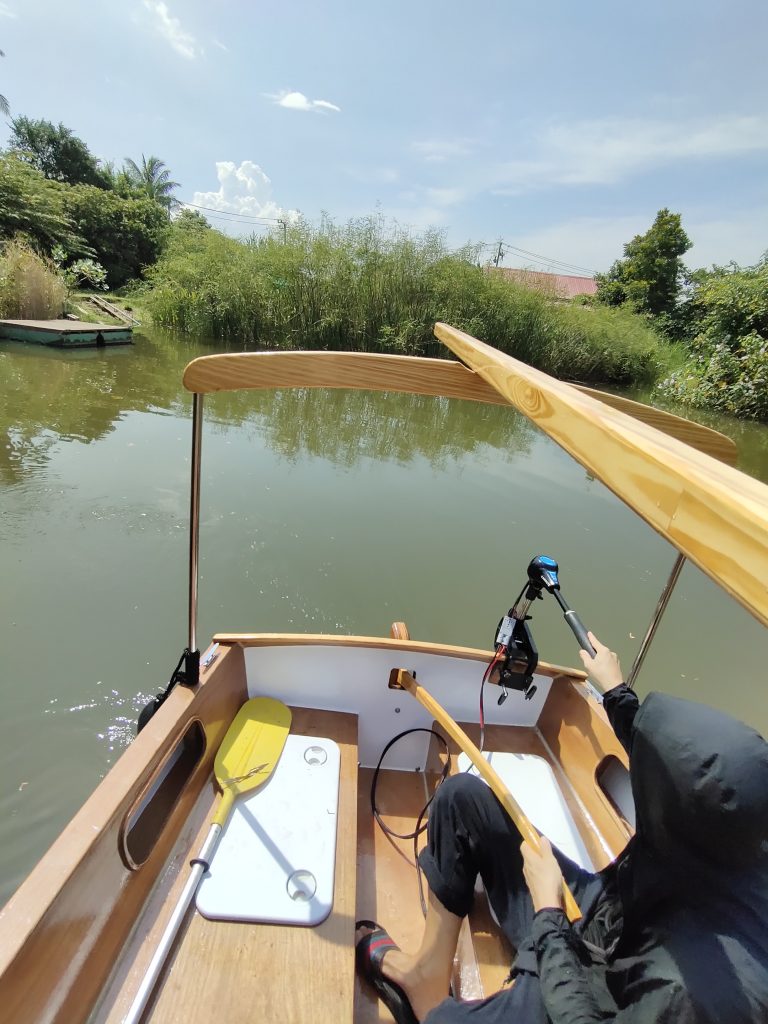 The 160ft/lb outboard had plenty of kick and seems more than powerful enough on this boat. We definitely need a stronger motor mounting plate, though, so we'll attach a stainless steel plate to the transom for this.
But other than that, we are just waiting for the sailing hardware shipment to arrive next week so we can hoist the sails and take it out somewhere and test sailing for real.