We are working on building a custom table/workdesk that is light enough to be easily mounted and also stowed away when not in use. We decided to go with bent plywood for its strength, lightweight, and attractiveness. We made it by bending and gluing together 4 layers of 3mm plywood.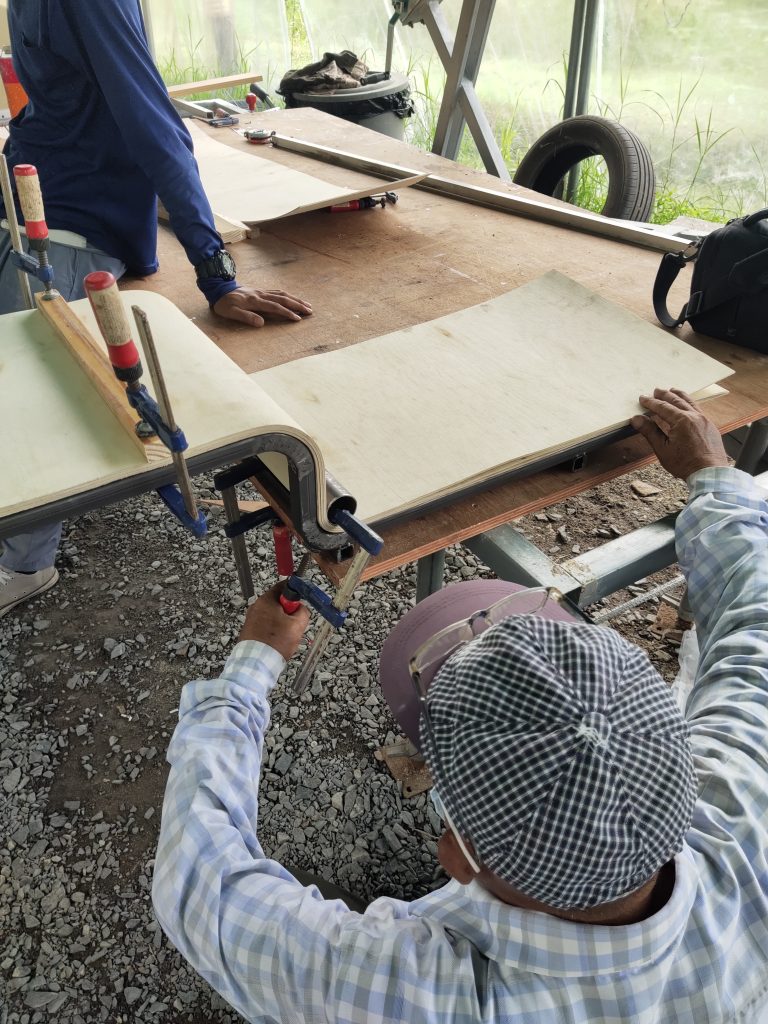 It hooks on the side wall for use while seated on the daybed.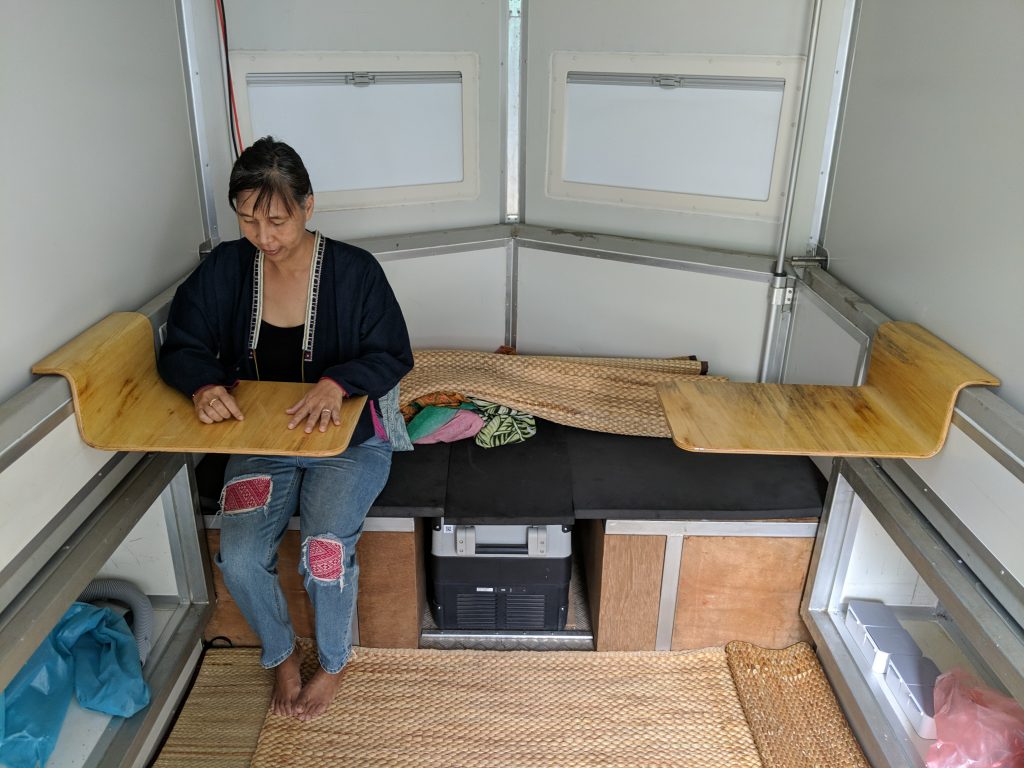 When not in use, it stows away easily in the side storage and takes up very little space at all.